We've been manufacturing parts feeding equipment since 1989, establishing ourselves as a leader in the industry. We offer a variety of vibratory feeders and parts feeder solutions, ranging from new, turnkey systems to complete vibratory feeder refurbishing and retooling. We have perfected the art of customized stainless steel vibratory feeder bowls and automatic parts feeder systems. It is our mission to deliver a high quality system you can count on. Let us put you on the right "track".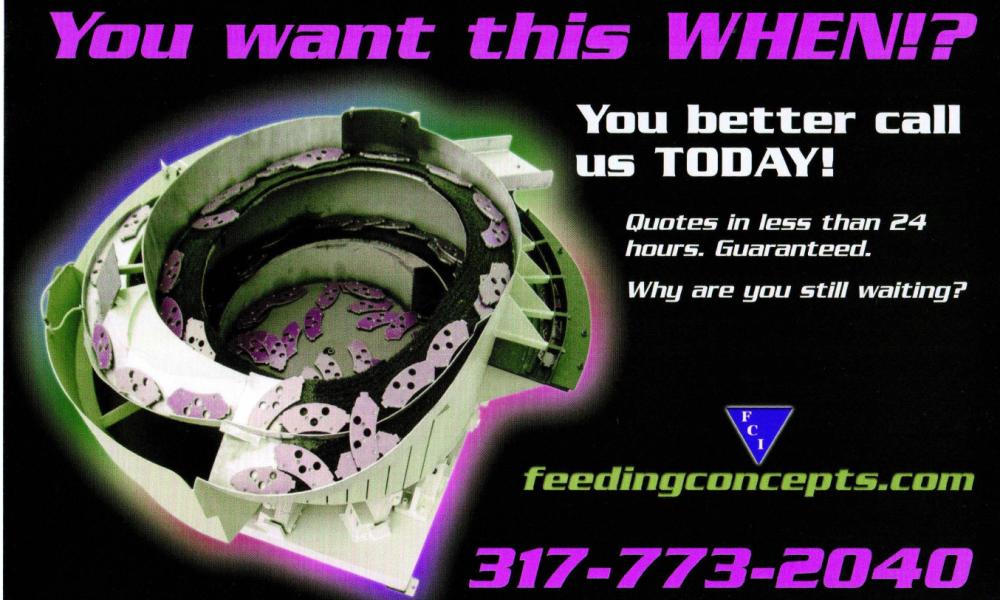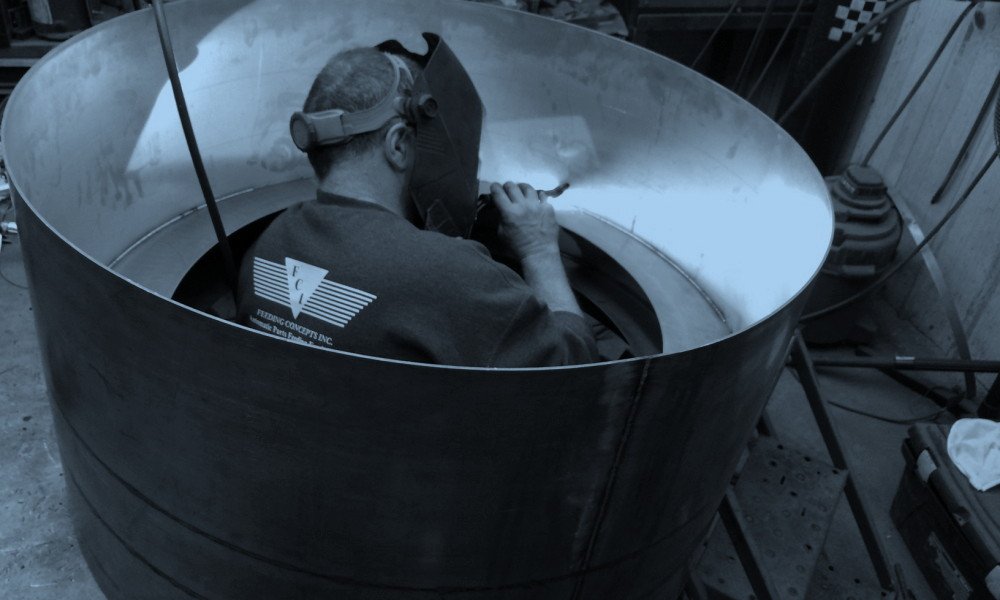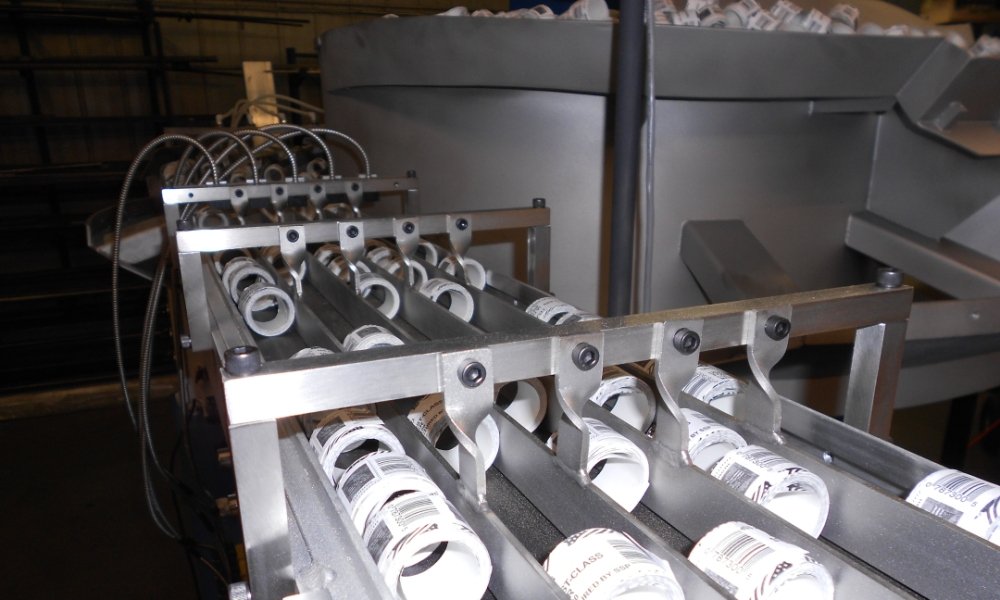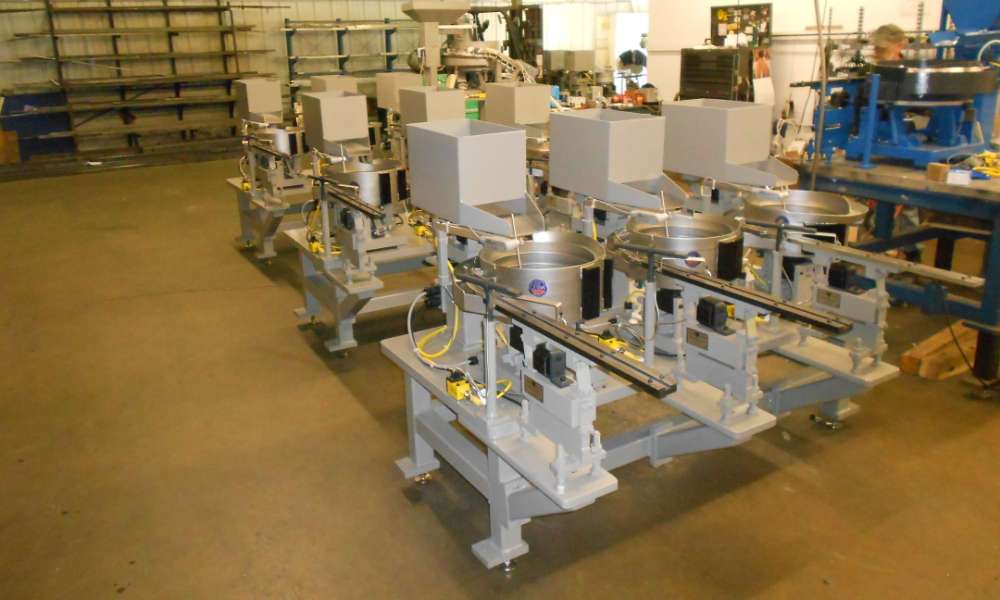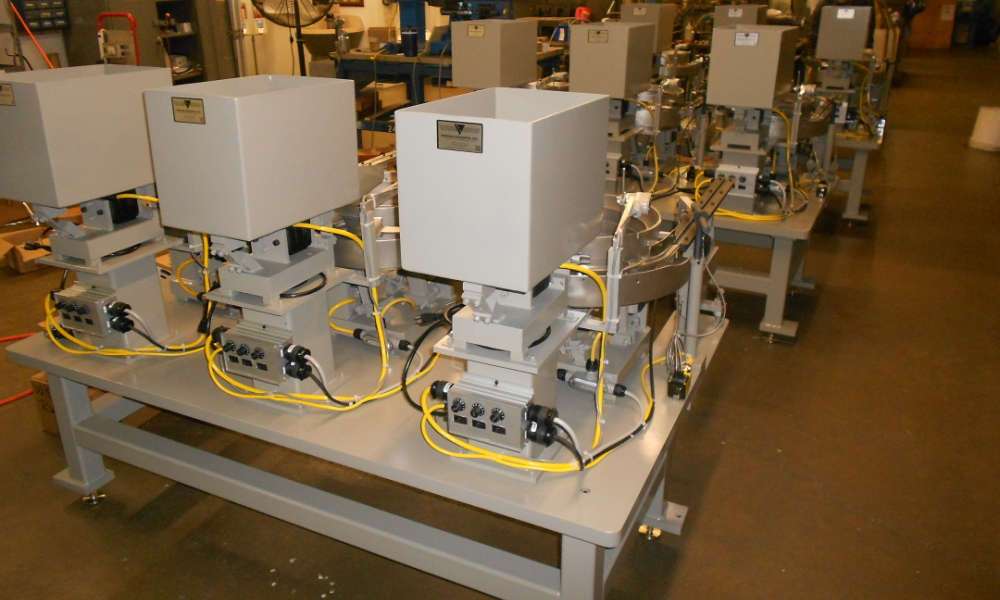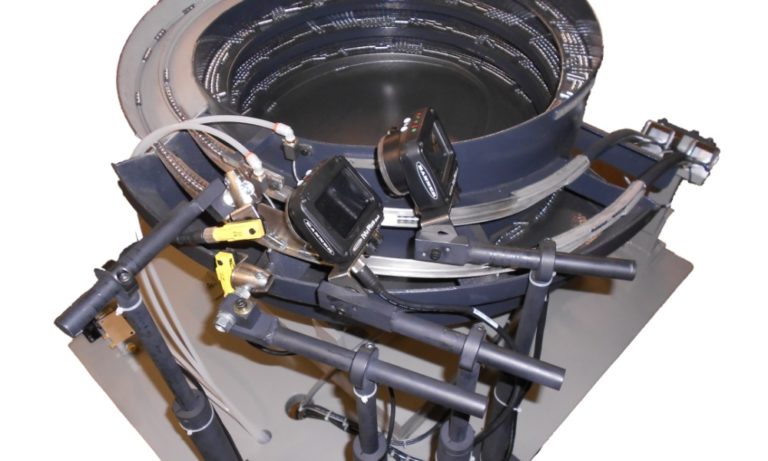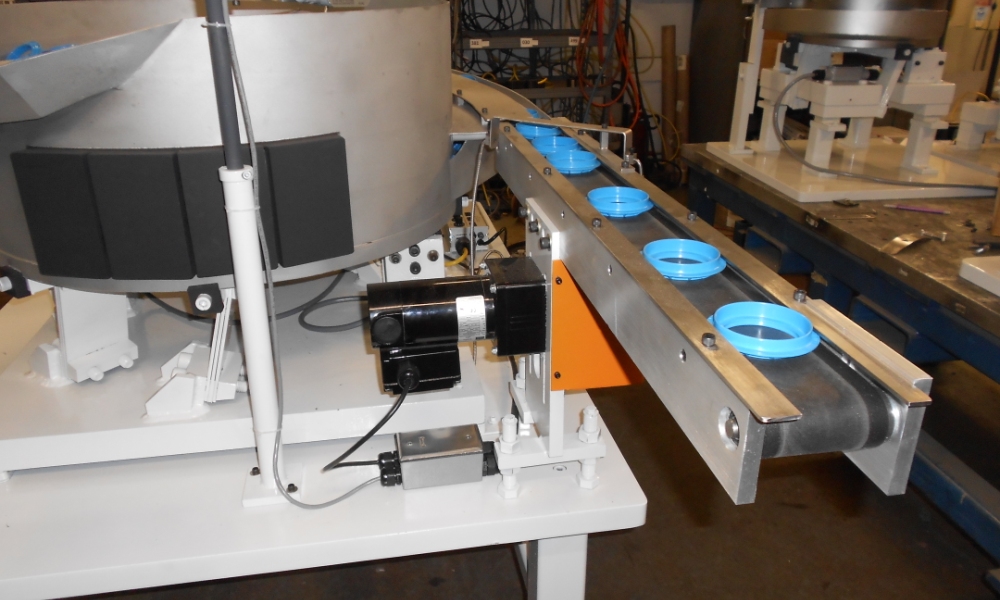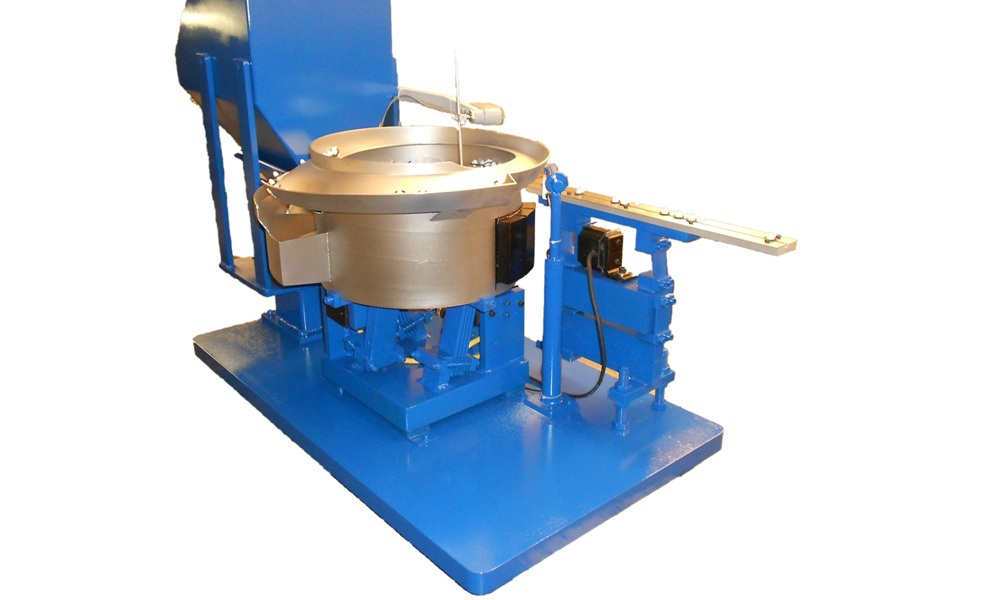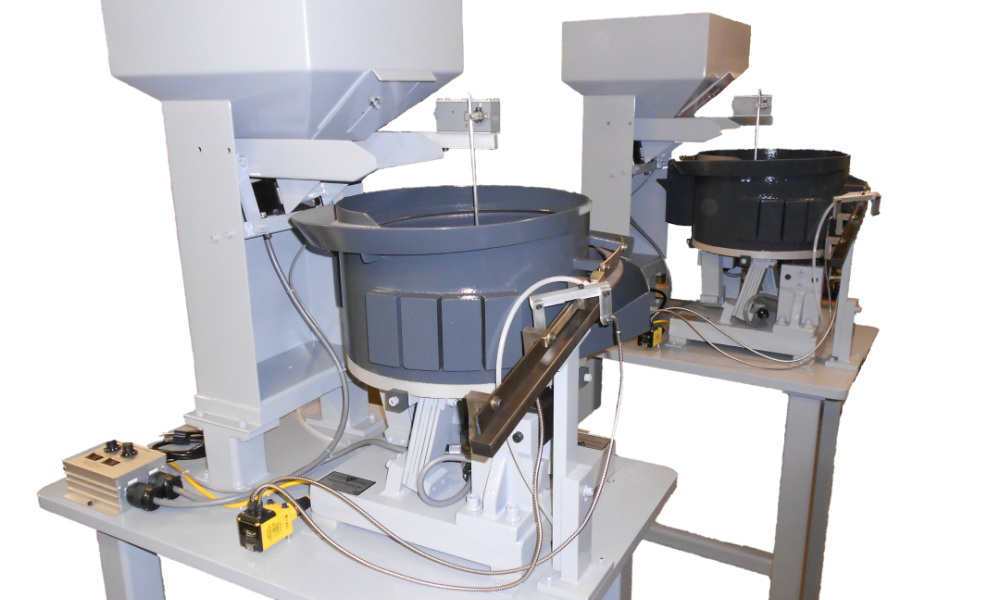 We offer the industry's fastest quotes on vibratory feeders and equipment
High Quality Vibratory Feeder Products and Services
We have the resources and ingenuity to design parts feeders to suit all of your industrial automation requirements. Whether you are replacing existing vibratory bowls or orienting parts feeder, or if you are expanding your production line, and simply require additional parts feeding system components, our skilled designers will manufacture solutions to match your needs. As our name suggests, FCI specializes in equipping the manufacturing industry with the various vibratory feeder bowls and system components necessary to build and maintain an efficient production line. Engineers, production managers, and maintenance technicians rely on us to provide vibratory part feeder solutions which fit their exact specifications. Our experience and quality workmanship is why we are consistently consulted for system adaptations and modifications, as well as the replacement of worn parts. We also service equipment from other manufacturers and find that our customers feel confident that we have a full understanding of all their vibratory feeding system needs.
Fastest Delivery in the Industry
Simply providing quality products would not have been enough to achieve our level of success in this competitive market. We are repeatedly assured by our secure client base that it is our rapid quote response and expeditious turn-around and delivery that places us is such esteem. By having streamlined many of the processes in the design, construction and inspection phases, our customers are often amazed by the fact that we have the fastest delivery in the feeder bowl industry. Each production line is unique, and presents its own set of challenges. For each application, communication is an important part of the service and design processes. Therefore, we make available additional resources for the basic primary components of vibratory feeders and parts feeder systems, as well as real-time technical advice on the customized portions of each application. As you might expect, many of our customers are from the same fields of manufacturing, and tend to have similar orienting vibratory feeders, making them almost interchangeable within flexible production lines. Over the years, we have drafted a multitude of orienting feeder and vibratory hopper designs based on similar key principles. This collection of almost standardized vibrating feeder bowls, escapements and tooling designs permits us the liberty of speedy development and rapid construction phases. In addition, a number of basic feeder components are kept in stock for our clients' production line modifications or expansions. For instance, certain components for cap feeders are quickly available in an almost "off the shelf" manner, and may require only moderate tooling adjustments. Needing some simple additions to your current vibratory bowl feeders, inquire about some of the standard accessories we can custom-modify for you, such as part pre-sorters, hoppers, sound enclosures, conveyors, spring detanglers, escapement and placement mechanisms.
Sleek, Responsive, and Flexible
Flexibility is the primary focus of our operation. We understand that each feeder system is unique and will have its own requirements for part feed rates, orientation, bowl composition, modular adaptability, controllers, accessories, etc. Therefore, we are prepared to proceed according to the direction of your engineers' specifications concerning service, retrofitting, re-tooling, equipment replacement or refurbishment. Most significantly, we are not limited to working on our own products in these matters; we find that equipment from other manufacturers is frequently involved. It is this demonstrated versatility that leads more and more customers to consult us first in addressing their vibratory feeder equipment needs. Not only do we assist in the building of new modular industrial automation systems, but we increase the longevity and performance of already established production lines.
What can FCI do for your next application?
Designing and installing a new production line? Wondering if a vibratory feeder will need to be replaced? Will service on, or refurbishment of vibratory feeders be an option? Can an existing vibratory feeder bowl be modified for various future applications? What about retooling and retrofitting in old and new production lines? Wanting modular updates? These are situations that our engineers and technicians address every day. Our customers rely on us because they know we focus on finding solutions to their current needs, and we design with future changes in mind. It's, our job – we like it and so will you!.
Whether you require certain components, such as vibrating feeder bowls, or entire vibratory bowl feeder systems, FCI is the company to consult first. As our name implies, we specialize in the design, construction and service of small-, and medium-sized parts feeding equipment. Our guaranteed same-day quotes can be your early introduction into our proficiency within this realm of industrial automation. Please feel free to experience the ease in which the process of working with our specialists has become. Having long-ago instituted the method of online quote requesting, we have become expert at simplifying the initial phases of vibratory feeder equipment research. Simply fill out our Quote Request form to obtain the specific information you are seeking or send us an email. Check out our "Vibratory Part Feeding Systems" page for suggestions on how to get the most inclusive quote.
Submit an online quote request for your  vibratory feeder bowl project today.